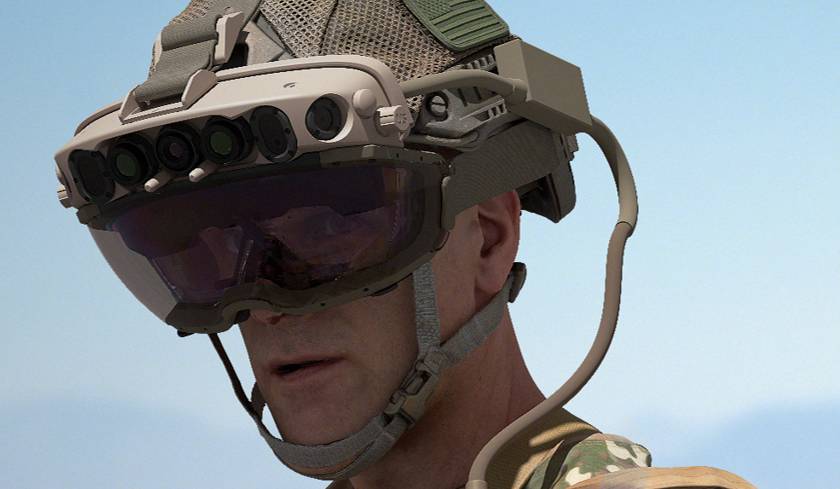 US military could 'waste' up to $22 billion on Microsoft HoloLens • The Register
The U.S. military could end up wasting up to $22 billion in taxpayer dollars if soldiers aren't actually interested in using, or able to use as intended, the Microsoft HoloLens headsets they've announced they'll use. would buy, a government watchdog warned.
In 2018, the US military spent $480 million on 100,000 prototypes of Redmond's augmented reality goggles to see how they could help soldiers train and fight in combat. The IVAS (Integrated Visual Augmentation System) project was expanded when the military decided it wanted the Windows giant to manufacture custom, combat-ready AR headsets under a ten-year contract worth up to reach $22 billion.
The project has been delayed and is expected to be rolled out later this year. But the US Department of Defense's Office of Inspector General (OIG) has raised doubts about whether it's really worth it.
"Buying IVAS without gaining user acceptance could waste $21.88 billion in public funds to build a system that soldiers may not want to use or use as intended," wrote the Pentagon watchdog in an audit. [PDF] report this month.
In other words, the military has yet to fully determine if or how service members will find these HoloLens headsets useful in the field. Although the heavily redacted report did not reveal the soldiers' responses to testing the prototype, it said feedback from the surveys showed "both positive and negative user acceptance".
Horror-lens.. Photo provided by Microsoft of a US soldier wearing his HoloLens-based helmet
The Army plans to buy 121,500 IVAS units from Microsoft while admitting that "if soldiers don't like IVAS and don't find that it significantly improves mission accomplishment, then soldiers don't like it." will not use," the report reveals.
A Microsoft spokesperson said The register in a statement: "Our focus continues to be the development of IVAS into a transformational platform that will provide improved security and efficiency for soldiers."
In a rebuttal to the OIG audit, Douglas Bush, assistant secretary of the Army for acquisition, logistics, and technology, said the $21.88 billion was twice what the army would probably spend at most, and were – sort of – the worst-case scenario. figure.
"This is a contract cap that includes all possible materials, components, and services over a ten-year period at the worst possible price structure. Less than half of that total is possible for the military. This total includes all possible sales to all sister services, foreign military sales and all maximized service contracts," he wrote.
Bush insisted that it is the Army's policy to test and eventually assess whether or not personnel will use equipment such as Microsoft's AR tech specs. He also disagreed that immediate user acceptance was necessary to determine if the IVAS program was worth it, and pointed out that soldiers did not like night vision goggles. when they were introduced in the 1970s. But over time they became more experienced with the technology and developed tactics around it. Now they are widely adopted by the military. In other words: it's too early to say for sure whether soldiers will use AR technology or find it useful, according to Bush.
The comments are also subjective, Bush noted. Acceptance was influenced by the soldier's level of fatigue, weather conditions, and familiarity with technology.
However, "Army officials should have established user acceptance measures early in the program to ensure user needs were met," the OIG argued.
"While we agree that there is an inherent tension between user acceptance and expediency, having an established metric or goal lets managers know that close combat forces accept, want to use and can work effectively with IVAS."
In short: before you blow billions on a project like this, investigate a little more. The U.S. military did not immediately respond to The registerrequest for additional comments. ®