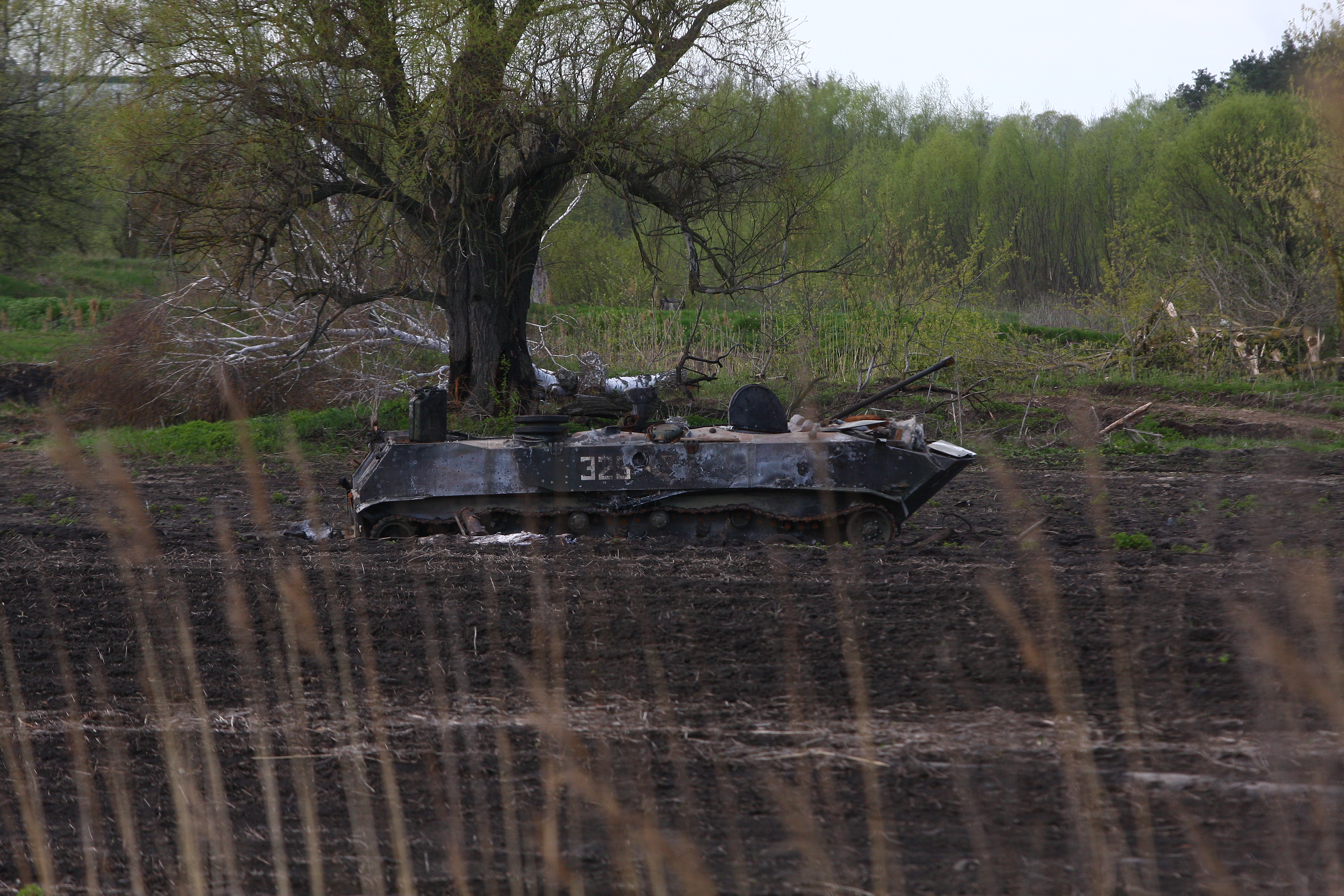 Russian bloggers 'shocked' by army 'incompetence' in Ukraine: report
Russian mini-bloggers are 'shocked' by their military's 'incompetence' as Russian President Vladimir Putin continues to push his internationally condemned invasion of Ukraine, according to a new report.
Moscow launched the large-scale unprovoked assault on its Eastern European neighbor on February 24, prompting a swift reaction from the majority of countries in the United Nations General Assembly. Although the Kremlin would have believed that Russian troops could easily take control of much of Ukrainian territory and overthrow the government of Ukrainian President Volodymyr Zelensky, they largely failed to achieve their goals.
After reports surfaced on Wednesday that Ukraine had destroyed a Russian unit attempting to cross the strategically important Siversky Donets River in the Donbass region of southeastern Ukraine, a certain many Russian observers of the conflict would have been alarmed. Drone footage has since confirmed reports of the destruction of the Russian unit, the Atlantic Council reported on Friday.
In Saturday reportthe Institute for the Study of War explained that the tone of Russian mini-bloggers changed after news of the unit's destruction was announced.
"The Ukrainian destruction of significant elements of a Russian motorized rifle brigade that attempted to cross a pontoon bridge over the Siverskyi Donets River on May 11 shocked prominent Russian bloggers. These bloggers began to comment on the incompetence of the Russian military to their hundreds of thousands of followers," the report said.
He pointed out that these mini-bloggers had previously "encouraged the Russian military", but now "criticized the leadership of the Russian armed forces for not learning from the experience of war". The report went on to say, "They also expressed concern that the constant pushing of Russian propaganda lines was making it difficult for them to understand what was really going on."
Meanwhile, the UK Ministry of Defense assessed in a Saturday report that Russia had probably lost "a third" of the ground combat force it originally committed in February to fight in Ukraine. It seems unlikely that Moscow will be able to recover quickly from major losses.
"Russian forces are increasingly constrained by degraded enabling capabilities, low morale and reduced combat effectiveness. Many of these capabilities cannot be replaced or replenished quickly and will likely continue to hamper Russian operations in Ukraine," explained the UK Ministry of Defense report.
Newsweek contacted the Russian Foreign Ministry for comment.
Despite the apparent setbacks and losses, Moscow continues to insist that it is achieving its goals and will not give up.
"We are confident that all the goals set by the Supreme Commander-in-Chief before our armed forces will be fully achieved. We will never give up, we will not back down," said Anatoly Antonov, Kremlin Ambassador to the United States. Solovyov Live television channel, Russian news agency Tass, reported on Saturday.