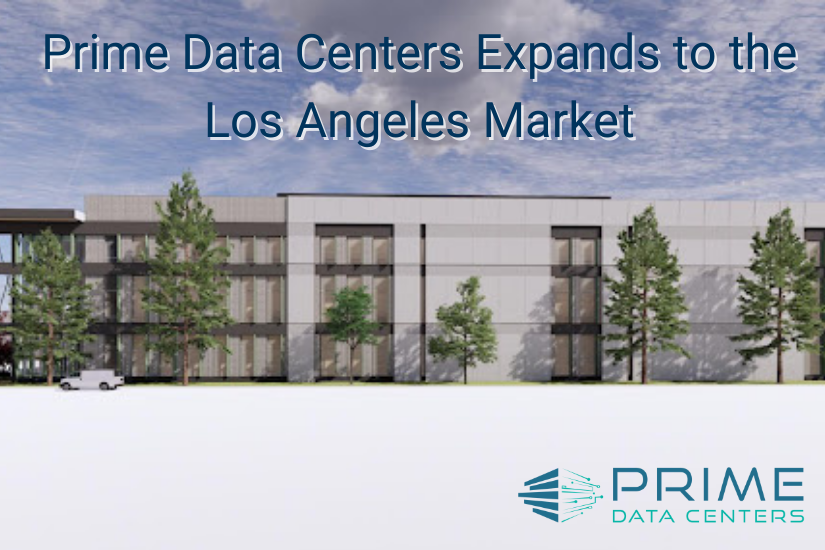 Prime Data Centers announces new 33 MW data center in LA market Prime Data Centers announces new 33 MW data center in LA market
New facility offers hyperscale and large enterprise customers proximity to critical interconnects
Roll out the red carpet! Prime Data Centers is expanding again – and this time in the highly sought after Los Angeles market! Today's data center developer and operator announced the launch of a new three-story, 261,000 square foot data center in Vernon, California, near downtown Los Angeles. As part of the launch, Prime will also build a 49.5 MVA substation to serve the new site. When complete, the new operator-independent facility will provide up to 33 MW of critical power to tenants, with electricity supplied by the electric utility (VPU) owned and operated by the Municipality of Vernon. Located near the heart of downtown Los Angeles, the new facility offers tenants unique opportunities to obtain wholesale dark fiber in volume to the five central interconnect hubs in downtown Los Angeles: One Wilshire , 600 W. Seventh Street, 530 W. Sixth Street, 900 N. Alameda and 818 W. Seventh Street.
The exciting new launch was announced today in the first live episode of Prime DC TV on LinkedIn Live and all of Prime's social media channels, available to watch here.
"As the first data center development in Southern California, this reinforces our strong presence in the rest of the state," said Nicholas Laag, CEO and Founder of Prime Data Centers. "Los Angeles is a booming global connectivity market, and our new large-scale data center in Vernon will be right in the middle of it all."
Prime Vernon's new facility, which is expected to be completed as early as Q4 2023, will include dedicated offices, storage and staging options and secure on-site parking. To learn more about Prime Data Centers commercial facilities in Los Angeles, click here.