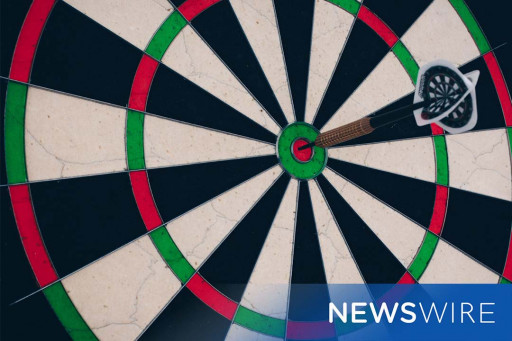 Is anyone listening? How to identify a target audience
Newswire shares three tips to help businesses identify their target audience.
NEW YORK – February 11, 2022 – (Newswire.com)
For any marketing initiative to be effective, businesses need to understand who their target audience is.
What are their interests? Pain points? Your preferred means of communication?
The answers to these questions and more can help businesses of all sizes and in all industries better understand the people who matter most to their business.
As a leader in press release distribution, Newswire knows firsthand that identifying a target audience is an important part of creating and executing a successful media and marketing communications plan.
"When it comes to press release distribution, in particular, identifying a target audience leads to effective content creation and strategic media outreach," said Charlie Terenzio, CMO and SVP of Media and Marketing. Communications at Newswire.
To continue helping small and medium-sized businesses improve their digital presence, build brand awareness, and create a solid foundation for future success, Newswire shares three proven ways to identify a target audience.
Understanding demographics – Demographics provide unique insight into specific groups of people who interact with your content. The groups are categorized by segments such as age, ethnicity, gender, education, income level, etc. The more accurately you can target and segment your customers, the better your messaging will be and the higher the likelihood that those customers will interact with your business.
To conduct research – Every business has competition. While this can be stressful, it also creates an opportunity to explore their followers, who will have a customer profile similar to yours. That being said, take a look at a competitor's website and social media posts and find out what channels they use. Is it social media? Distribution of press releases? Advertising by e-mail? A mix of all these channels and more?
Pay attention – Customer feedback is valuable. Whether it's testimonials, online reviews, or referrals, customer reviews provide an unbiased, third-party perspective of your business. This information can help companies identify weaknesses and double down on what they excel at. Going further, brands need to apply the feedback they've received and make any necessary adjustments. This shows that the company cares and values ​​constructive feedback.
"Knowing who you talk to will help you decide what to talk about in your press release campaigns," Terenzio added. "If you're not sure who your target audience is, use these three tips to get closer to identifying them."
To learn more about how Newswire's integrated solutions help businesses grow their audience, expand their reach and implement an effective go-to-market strategy, visit Newswire.com today.
About Newswire
Newswire provides press release and media distribution software and services (SaaS) that enhance the earned media advantage: higher brand awareness, increased traffic, better return on media and marketing communications spend and a competitive advantage. With over a decade of experience, Newswire continues to provide its customers with the ability to deliver the right message to the right audience at the right time through the right medium.
For more information, visit http://www.newswire.com.
Contact details
Charlie Terenzio
CMO and Senior Vice President of Media and Marketing Communications
Newswire
Office: 813-480-3766
E-mail: [email protected]
press release department
through
Newswire.com
Primary source:
Is anyone listening? How to identify a target audience