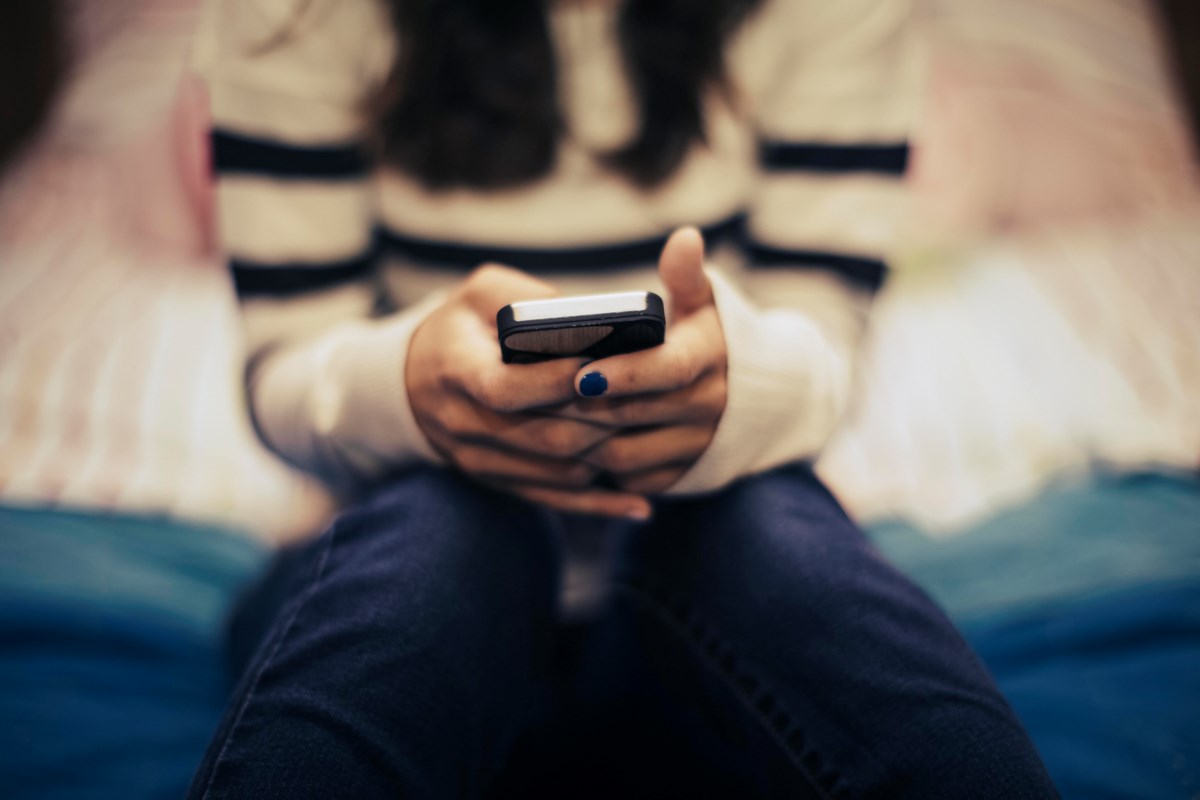 Disadvantages of posting too much information on social media
Much of what people share on social media platforms could be used by cybercriminals to profile them and then target them in seemingly legitimate scams.
Vancouver cyber sleuth Derek Manky says if you're not sharing personal information in a waiting room, you shouldn't be sharing it on social media.
"A good foot forward is a zero trust environment," Manky said. "There is too much trust online."
He said the more information you post on social media platforms like Facebook, Instagram and Twitter, the greater the chance that a cybercriminal can profile and target you to be scammed.
"Could you discuss it in a physical environment?" is the question Manky suggests people ask themselves about the personal information they post online.
"Most people would say no. When it comes to posting it online, most people wouldn't think twice.
So what kind of stuff is Manky, FortiGuard's chief security strategist and vice president for global threat intelligence, talking about?
Your birthday, for starters.
"I never put my real birthday," Manky said.
Other personal information that should remain confidential should be kept secret.
"Anything that relates to you or identifies you," said Manky, who doesn't have a Facebook account.
And don't go geotagging photos (physically identifying a location), indicating where you are.
Addresses, passwords, financial information – all no, Manky said.
Don't tell people when you're going on vacation, he adds. Not only does it reveal your plans, but it also indicates when your house will be empty.
So what can a cyber villain do with the data?
Manky said it comes down to social engineering. The bad guys can learn who you are and what you will react or respond to. This means that they can target you with scams, frauds that seem very legitimate because they know a lot about you.
What else? Information about your job, your employment plan, or a description of where and how you work, who you work with; information about new technologies available to you, including Internet of Things devices or routers.
Don't post photos of your ID, like a driver's license or passport. (Don't laugh, he saw it.)
The Office of the Information and Privacy Commissioner of British Columbia has several guidelines that people can follow.
"Do not disclose more information than necessary: ​​avoid sharing too many personal details with a large number of people; for example, allowing open access to your social media pages," said a suggested privacy lesson plan for grades 9-12. "Get familiar with the privacy settings of your favorite social networks and adjust them according to your comfort level."
The plan tells teens that when posting information online, it's worth thinking about who might see it, outside of their intended audience.
"Would the things you write or the photos you post cause embarrassment in real life?" he asked. "How would you feel if your current or potential employer saw what you posted?"
The office also has a privacy advice guide for seniors covering online and many other areas that need to be protected.