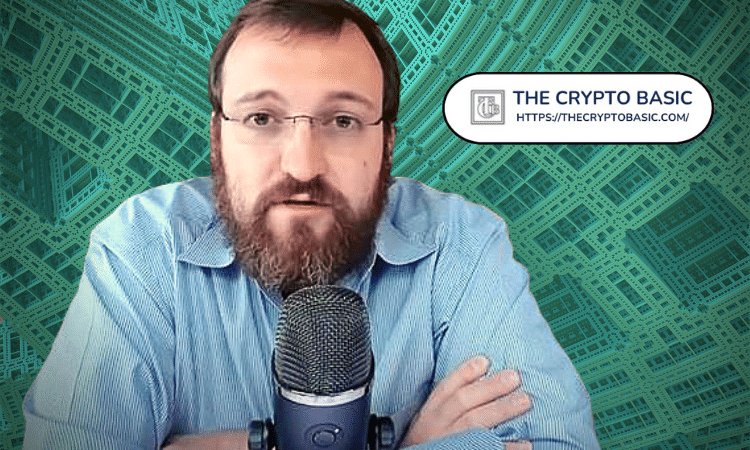 Cardano Founder Reacts To Massive Node 1.35.3 Usage Before Vasil Says "Everything Is Going Exactly As Planned"
The SPOs favor the Cardano 1.35.3 node over previous versions.
With the launch of the Vasil mainnet around the corner, there has been intensive testing of the highly anticipated hard fork. Last week, Charles Hoskinson, the founder of Cardano, announced the release of node 1.35.3, the platform that could probably be used for Vasil.
Although many controversies followed after launching the new node, the issue seemed to be resolved. In the latest development, Cardano Explorer has shared a link to a platform showing which Stake Pool Operators (SPO) node is using.
⚠️ Improved versions! 🔥

You can now see which version of cardano-node the SPOs are using. https://t.co/50Mt5JZpa6@timbharrison @RichardMcCrackn #CardanoVasil #CardanoCommunity #CardanoDeveloper #cardano $ADA pic.twitter.com/fHNMMHUAEY

— 🅰 Cexplorer.io || Cardano Explorer (@cexplorer_io) August 25, 2022
Interestingly, SPOs currently prefer the recently released node 1.35.3 over the previous version 1.34. According to data from Cardano Explorer, it is obvious that SPOs prefer the new node over others, as 53% of all Cardano blocks are now produced by Vasil-compatible node 1.35.3.
Hoskinson's reaction
Reacting to the development, Hoskinson shared a gif on the microblogging platform with the caption: "Everything is going as I planned.
https://t.co/PCl2ogIxam pic.twitter.com/XWmbPRzNNg

—Charles Hoskinson (@IOHK_Charles) August 26, 2022
Hoskinson is impressed with the massive usage of node 1.35.3 among SPOs. It comes a week after some SPOs criticized Hoskinson for not being on the same page as them. As reported by TheCryptoBasic, the CTO of ProjectNEWM had advised other SPOs not to upgrade to node 1.35.3 on mainnet because Hoskinson was "not on the same page as his DevOps and test teams". However, the problem is behind Cardano, as the SPOs favor Node 1.35.3 over other Node versions.
As reported by The Crypto Basic, Input Output Global (IOG) reveals that the world's largest crypto exchange, Binance, has started upgrading its Cardano nodes in anticipation of the Vasil hard fork.
– Advertising –