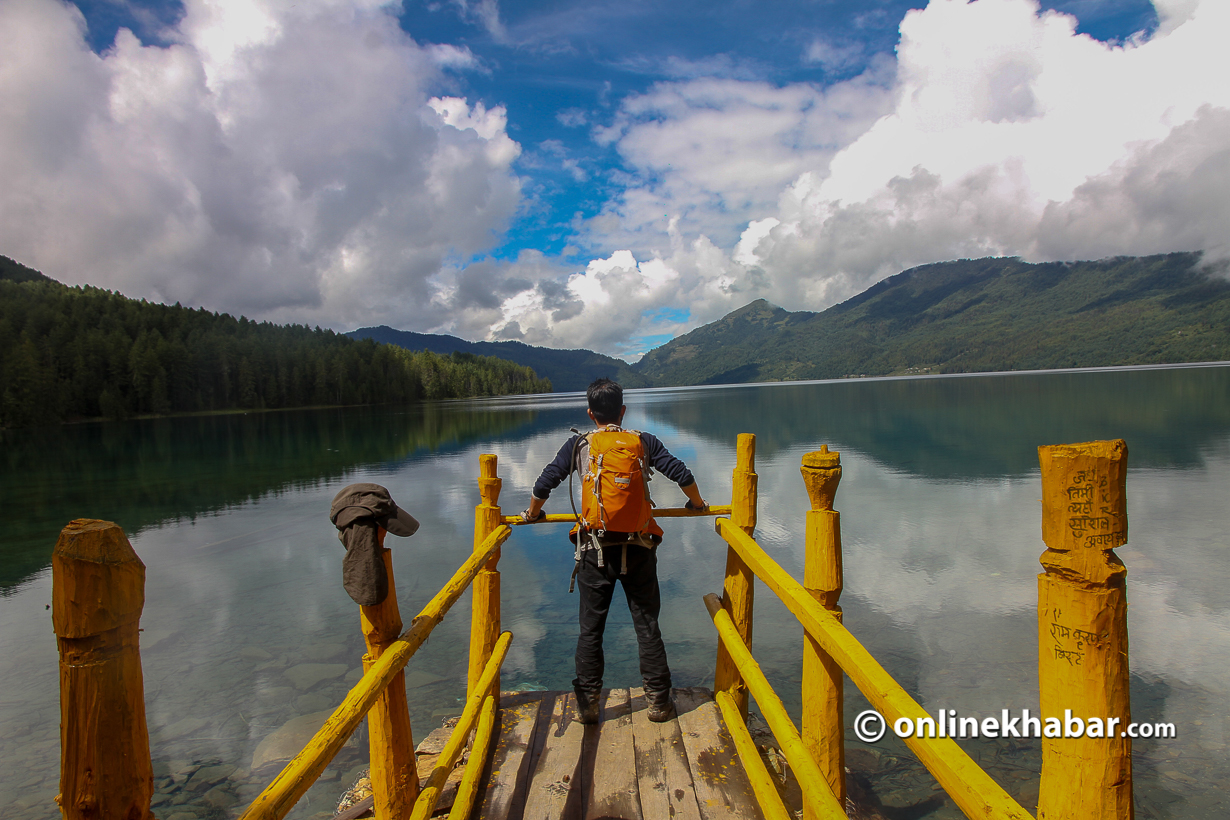 9 travel bloggers – including vloggers – to follow to explore Nepal's hidden paradises
Traveling is always fun and full of excitement. But, traveling everywhere you want is not always possible. Therefore, reading or browsing travelogues can be equally interesting and rewarding for travel enthusiasts. This is where travel bloggers, and nowadays travel bloggers can come in handy.
Reading or watching travel blogs/vlogs not only allows you to relive the experience the traveler has had throughout their trip, but can also be a great help in planning your trip.
Nepal is home to magnificent mountains, green hills, golden plains and a diverse culture. While exploring such destinations in Nepal, various travel enthusiasts have shared their travel diaries and experiences in the form of blogs/vlogs. Let's put a travel plan aside for a while as the pandemic spreads mercilessly and enjoy travel b/vlogs from the best b/vloggers in Nepal.
Here is the list of top nine travel bloggers, vloggers included, from Nepal that you should follow to explore the hidden paradises of the country.
1. Ghumante
Ghumante is one of the top travel blogging groups, famous among travel enthusiasts for their vlogs. It is a group of travel enthusiasts, photographers and adventurers who travel in and around Nepal and share their travel stories and photographic diaries. Launched by Kanchan Rai and the team in 2015, Ghumante has come a long way and garnered a lot of attention from viewers and readers. The group showcases their travels, showcasing known and hidden gems of Nepal, on their Facebook page, Youtube, and website.
2. Nepal360
Another renowned travel vlog is Nepal360. It's a travel channel started in February 2016 on Youtube. Created by a husband and wife duo (Suchan and Sachina), this channel features beautiful locations inside and outside of Nepal. His travel videos are both informative and fun to watch, which is why he has already amassed around 35,000 subscribers.
3. Dulwa
Dulwa is basically a Nepalese social travel company, founded by Nipun Shakya, one of the best travel bloggers in Nepal these days. Dulwa by name means a wanderer and through this online platform many travelers come together to share their travel experience and untold stories with a wider audience. Not only that, Dulwa provides authentic information about different destinations in remote parts of Nepal.
4. Herne Katha
Herrne Katha is not really a travel blog but a web series where stories of ordinary people are presented in the form of short documentaries. This series, created by journalist duo Bidhya Chapagain and Kamal Kumar, includes unexplored and untold stories from many "ordinary" people in Nepal. For this, the team travels all over the country and in the storytelling process they also introduce different travel destinations and stories. Hence, they can also be called travel bloggers or vloggers.
5. Sisan Baniya
Sisan Baniya is "arguably" the most popular vlogger in Nepal as well as one of the most popular travel bloggers/vloggers. Although her vlogs aren't always about travel, a lot of her vlogs lately cover her travel stories and experiences. As he mentions, Sisan Baniya's vlogs are all dedicated to documenting his life, team, and family. Yet he also documents the stories of beautiful places inside and outside of Nepal that he visited with his team.
6. Traverart
Traverart is another travel vlog that blends travel and storytelling beautifully. A YouTube channel run by Sarthak Karki and Smriti Subedi, taking you through the majestic and rustic destinations in and around Nepal. This includes their travelogues in Manang, Gokyo, Shey Phoksundo and others. These popular travel bloggers/vloggers, through their videos, also suggest things to viewers to do in the places they have been.
7. Bharat Bandhu Thapa
Bharat Bandu Thapa is one of the prominent travel photographers and travel bloggers of Nepal. Thapa's life revolves around travel and photography. He traveled to the 77 districts and documented the beauty, flora, fauna and culture of the place and the way of life of the people.
He has launched five travel books to date, including Wild West Nepal, Gantabya Karnali, Karnali, Explore Farwest, Gantabya Madhyapur and the recent Tasbirma Nepal. In four of the previous books, he documented the rich prospects of the provinces of Karnali and Sudurpaschim. Besides his books, his travelogues as well as beautiful photos are seen time and time again on various media.
8. Vedica Gajurel
Vedica Gajurel, a chartered accountant by profession, now describes herself as a full-time travel vlogger. She launched her YouTube channel under her name in 2020, where she shares her travel stories. That's not all, as one of the popular travel blogger, she also makes separate travel guide videos of the places she has traveled and these videos include travel budget, itinerary and packing list.
9. Ram Sharan Upreti
Ram Sharan Upreti takes you to different parts of Nepal, mainly the Himalayas, both through his Youtube videos (travel stories) and also physically as a travel guide. Upreti, who began his journey as a potter at the age of 20, reached the summit of Mount Everest last year. He also owns his own trekking company, Mountain Ram Adventures. He shares every moment of his journey and his travels with his viewers.